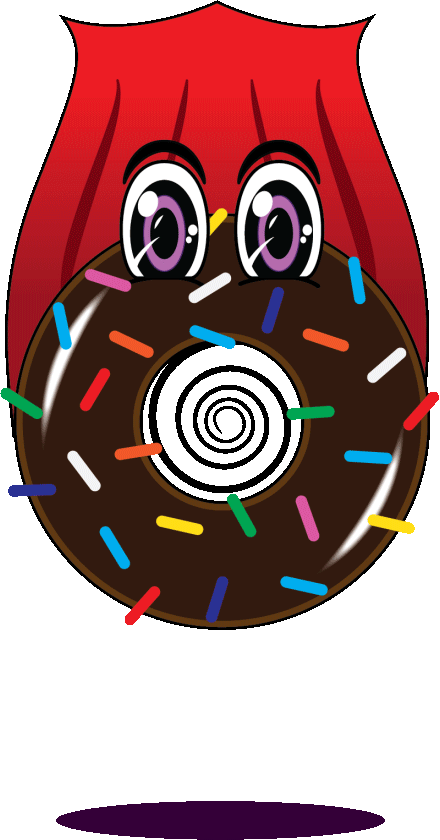 Saturday, March 25th
3-6pm at Davis Cards & Games
1790 E 8th Street, Davis, CA
Help launch the board game • Meet the creators • Play the board game
RULES, VIDEO TUTORIALS, and FAQs
We released our first edition of Coffee Time in 2023. Thank you for purchasing one of the first 1,000 games in existence! Here, you will find tutorial videos and FAQs to help you learn to play like a pro. If you still have a questions on game play, please email us at playcoffeetime@yahoo.com
Founded in Davis, CA, HMP Bikes aims to globally deliver sustainable and affordable last-mile transportation."We envision a world where the air is cleaner, the weather is better, and being eco-friendly is also pocket-friendly. As it should be…HMP Bikes has your back. Hop on this zero-emission ride with us toward a cleaner tomorrow." More at www.hmpbikes.com
COLORING PAGE—CLICK THE IMAGE TO DOWNLOAD THE PRINT FILE
See how much fun Thermos is having out on the streets of Davis, CA on his new HMP Bike! Learn more about our sponsor HMP Bikes. Visit their downtown Davis location at 440 F Street or search www.hmpbikes.com.
WARP WORLD
MUSIC
Listen as you play Coffee Time with friends!
5% of your purchase will go to Purple Tree Café
a nonprofit organization in Davis, CA that employs people with disabilities to make and sell vegan baked goods at the Davis Farmers Market and other events, and brings people with and without disabilities together through music and art. Learn more about Purple Tree's work, and meet some its employees, here.
What's in the Box?
20"x20" game board (with moveable clock hands)
21 unique cards (x59 total cards)
- 18 unique Journey Cards (x54 cards)
- 2 unique King's Cards (x4 cards)
- 1 Card Protector (x1 card)
​
Roamer Deck (x19 total cards)
​
6 unique Player Cards (with stats)
6 player pieces
​
• 4 dice (d4, d8, d10, d12)
• Instructions Manual & Coffee Time story
• First edition game patch with 4 additional cards
AVERY ARMSTRONG STOCKERT




Playtester
Coffee Time is dope.
If there's ever an opportunity to be an investor, count me in.
This game is awesome and it has been so cool to watch the creators, Aaron and Stevie, perfect the game over the years!
I've played Coffee Time and it is absolutely amazing. The graphics are wonderful and the storyline is great. Overall it is really fun. It will be the next big thing!
CHRISTIAN GARCIA




Playtester
Coffee Time is the Dark Souls of board games. It combines video game elements with traditional board game mechanics, which makes for a thrilling experience.
SAM LUNDHOLM




Abstract Art Designer
I just had fun creating the art. Now you can have fun playing the game.
LANDON CHRISTENSEN




King Tea Designer
King Tea is the ultimate villain. Anytime is the right time to play Coffee Time. Best new board game in years!
I won as King Tea and it felt really good!
An intricate and awesome gaming experience!
Coffee Time is a lot of fun! It's the perfect game for a night in with friends or family.
CHRISTOPHER
MCCREARY


Playtester
I first saw this game earn top marks back in college with Aaron at Sacramento City College. Since then I've seen him tighten it up and really create a great experience able to be played by all. This game marked the beginning of our friendship and I'm sure it will continue bringing people together through this zany adventure for years to come!
A great game for social occasions. It's engaging even for a new player. Advanced players can quickly teach their friends!
Coffee Time is a diverse and versatile game. With six different playable characters, each game requires different tactics and offers different rewards! Endlesss fun for friends and family!
Coffee Time is easy to learn and great for families and friends. Dive into our characters' worlds and help Cup Joe and his friends stop King Tea from making it Tea Time Forever! Or sound the trumpets and join the crumpets. Whether coffee or tea will prevail is up to you!
This is going to be the best game of the 21st century!
We hope you'll enjoy our clever, creative and captivating game. We've worked up a recipe for a lot of fun with just enough strategy worked in and not too much competition. Coffee Time is great for families and friends. The characters all like to say "Come hang out with us. It's a latte fun!"